Parts shortages are stressing me out! And threatening my business.
I'm worried that the Central Semiconductor CMXSTB400 is about to go extinct. Mouser is the only supplier, with 371 in stock and none on order.

The only other stabistor that I'm aware of, is the Nexperia BAS17, a single stabistor diode in SOT23.

So I've added SOT23 footprints to the bottoms of my BFA-565 boards, so the boards can accept all three kinds; the original through-hole stabistors, the CMXSTB400 or the BAS17. It works out pretty well, and some people may find these SOT23 packages easier to solder than the SOT26.

Top-side accepts original through-hole stabistors, or SOT26 CMXSTB400.
Also LT1012's and OP97's in DIP-8 are currently nowhere to be found, and I'm running out of stock.
So I've added dual DIP-8/SO08 footprints.
I'm also starting to have trouble finding film and electrolytic capacitors, transistors… Even these little JST board connectors are getting hard to find! I had to order quantity 2000 from Utmel in China.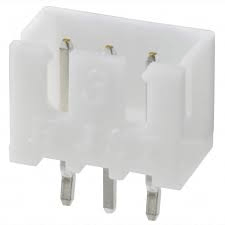 These JST connectors are far from obsolete; they're used in everything!
Anyways, I'm trying to buy things in bulk so I'll have them in the future. More work-arounds are in my future though.